East Bay Condo Mania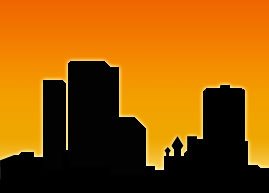 Browse by City > WALNUT CREEK Condos For Sale

Walnut Creek is located in the foothills of Mount Diablo, east of Oakland. It possesses more nature space per capita than any other California city. It's one of the Top 100 wealthiest cities in the US, and was ranked 4th in the country for female entrepreneurs. A free trolley bus runs from Downtown Walnut Creek to the BART station, which offers 20-minute commutes to Downtown Oakland.

Condominium options in Walnut Creek are diverse. Summit Ridge offers mid-priced townhomes in a wooded environment featuring a community pool and spa. Eagle Ridge offers luxurious, spacious homes with views, located in the Rossmoor golf community. Greenwood offers affordable Downtown style in a gated community with a pool and gym, blocks from Main Street.
Recent WALNUT CREEK Blog Posts

Cool Urban Condos in Downtown Walnut Creek
Looking to live urban in Downtown in Walnut Creek? Check out these midrise condos.
Featured Communities in WALNUT CREEK

Rossmoor sits on 1,800 acres of rolling green hills in Walnut Creek's Tice Valley, 2 miles from downtown. Rossmoor is a sprawling adult community with residences from co-ops to condos and single family homes. One household member must be over 55 to qualify for a residence that includes indoor and outdoor swimming pools, a golf course, tennis courts, and a fitness center. Hiking trails, bocce courts and lawn bowling greens are some of the extraordinary amenities of the ...

If you want to maintain an independent lifestyle, the Waterford may be right for you with its scenic atmosphere and meticulously groomed common grounds with lake and fountain. An award-winning complex that offers meals and housekeeping services as well as a pool, spa, fitness center with personal trainers, clubhouse for recreational activities such as movies, and golf. Elevator buildings with garage parking and extra storage are also available.

| | |
| --- | --- |
| # Active Listings | 3 |
| Min Price | $899,000 |
| Max Price | $940,000 |
| Avg Price | $924,667 |
| PPSFT | $0 |




Browse by WALNUT CREEK Community

Community
Active Listings
Price Range

---

1727 LACASSIE AVENUE
No Active Listings
555 YVR
2 Listings
Priced from: $525,000 to $775,000
ACALANES
No Active Listings
ALVARADO
No Active Listings
ASHFORD COURT
No Active Listings
BANCROFT VILLAGE
1 Listing
Priced at $710,000
BEACON RIDGE
2 Listings
Priced from: $899,000 to $920,000
BRIGHTON HILLS
No Active Listings
CALIFORNIA GARDENS
1 Listing
Priced at $397,500
CARMEL GLEN
No Active Listings
CARMEL OAKS
No Active Listings
CARMEL TOWERS
No Active Listings
CARRIAGE PLACE
No Active Listings
CENTERRE PLACE
No Active Listings
CHANTECLAIRE
No Active Listings
CITY OAKS
No Active Listings
CLUB VILLAS
No Active Listings
CONTRA COSTA
1 Listing
Priced at $835,000
COUNTRYWOOD
1 Listing
Priced at $685,000
CREEKSIDE NORTH
1 Listing
Priced at $639,000
DIABLO HILLS
No Active Listings
DOWNTOWN W.CREEK
No Active Listings
EAGLE RIDGE
1 Listing
Priced at $1,700,000
FIRST WALNUT CREEK
2 Listings
Priced from: $441,000 to $450,000
FOUNTAIN SPRINGS
No Active Listings
FOX CREEK
1 Listing
Priced at $499,000
GARDENS OF WALNUT CREEK
No Active Listings
GREENWOOD
No Active Listings
HAMPTONS
No Active Listings
HEATHER FARMS
No Active Listings
HOMESTEAD
1 Listing
Priced at $895,000
HONEY TRAIL
No Active Listings
IRON HORSE HEIGHTS
No Active Listings
LA CASA HEIGHTS
No Active Listings
LARKEY PARK
No Active Listings
LARKWOOD
No Active Listings
MADISON
No Active Listings
MAIN CHANCE
1 Listing
Priced at $645,000
MAYHEW
No Active Listings
MEGHAN LANE
No Active Listings
MERCER
1 Listing
Priced at $1,095,000
MONTECITO
2 Listings
Priced from: $709,000 to $725,000
NORTH GATE
No Active Listings
NORTH VILLAS
No Active Listings
NORTHWOOD WALNUT CREEK
1 Listing
Priced at $379,900
OAK HILL TERRACE
No Active Listings
OAK RD STATION
No Active Listings
OAK ROAD VILLAS
No Active Listings
OAK TERRACE
No Active Listings
PARKSIDE WALNUT CREEK
No Active Listings
PINE BROOK VILLAGE
No Active Listings
PINNACLE RIDGE
2 Listings
Priced from: $570,000 to $585,000
QUAIL RIDGE
No Active Listings
RANCHO DORADO
No Active Listings
ROSSMOOR
60 Listings
Priced from: $215,000 to $1,100,000
RUDGEAR ESTATES
No Active Listings
RUDGER ESTATES
No Active Listings
SAN MARCO
No Active Listings
SAN MIGUEL PLAZA
No Active Listings
SAN SOUCI
No Active Listings
SARANAP
3 Listings
Priced from: $899,000 to $940,000
SILVER TRAIL
No Active Listings
SKYWEST
2 Listings
Priced from: $559,000 to $632,000
STATION WEST
1 Listing
Priced at $469,000
STONEYRIDGE
3 Listings
Priced from: $1,000,990 to $1,204,990
SUMMIT RIDGE
No Active Listings
SUNDOWN
No Active Listings
SUNNYVALE WEST
No Active Listings
SUNSET PARK
1 Listing
Priced at $549,888
TERRACE WAY
No Active Listings
THE GROVE
No Active Listings
THE KEYS
1 Listing
Priced at $499,000
THE VILLAGE
No Active Listings
THE VILLAS
No Active Listings
TURNBERRY OAKS
No Active Listings
TWIN OAK PLACE
No Active Listings
VILLA TERRACE
No Active Listings
VISTA HERMOSA
No Active Listings
WALDEN PARK
1 Listing
Priced at $929,000
WALNUT PARK
No Active Listings
WALNUT PLACE
No Active Listings
WALNUT SQUARE
No Active Listings
WATERFORD
10 Listings
Priced from: $189,000 to $729,000
WAYSIDE COMMONS
No Active Listings
WESLEY SQUARE
No Active Listings
WESTBOROUGH
No Active Listings
WESTCLIFFE
No Active Listings
YGNACIO GARDENS
No Active Listings
YGNACIO TERRACE
No Active Listings
Browse Individual Listings within this City
Community Locations

---
The Fair Housing Act prohibits discrimination in housing based on color, race, religion, national origin, sex, familial status, or disability.

Information Deemed Reliable But Not Guaranteed. The information being provided is for consumer's personal, non-commercial use and may not be used for any purpose other than to identify prospective properties consumers may be interested in purchasing. This information, including square footage, while not guaranteed, has been acquired from sources believed to be reliable.

Last Updated: 2017-05-26