East Bay Condo Mania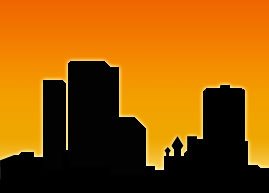 San Francisco's neighbor across the Bay, Oakland is a city of more than 400,000 residents where 130 languages are spoken. It's home to 3 major league sports franchises and a global port. The city maintains 80 parks and nature preserves, and is surrounded by wooded hillsides. It's also the home of Lake Merritt, one of the world's largest inland, saltwater lakes.

Oakland's condominium communities are as diverse, exciting and artful as the city itself. Chinatown's Eight Orchids offers state-of-the-art, high rise luxury. Downtown's Sierra lofts feature ultra-modern design and a heated outdoor pool. From the sublime, wooded townhomes of Hiller Highlands to the stunning bayside artist lofts of the Bond building in Jack London Square, Oakland condominiums offer something for everyone.
OAKLAND Categories

Oakland Lofts
Oakland has a nice selection of lofts, both old and new.
Recent OAKLAND Blog Posts

4 Reasons to Live in Downtown Oakland
Downtown Oakland is comprised of many pocket neighborhoods, so you're sure to find the spot that feels right to you.

Live in Jack London Square!
Great places to live and play await condo owners at Oakland's Jack London Square.
Featured Communities in OAKLAND

| | |
| --- | --- |
| # Active Listings | 4 |
| Min Price | $695,000 |
| Max Price | $749,000 |
| Avg Price | $721,000 |
| PPSFT | $0 |





Piedmont Avenue in Oakland is the setting for Kelton Court, walking distance from a cozy cluster of boutiques, restaurants, and movie theater. Kelton Court was built in the 70s and sits on the grounds of a former Victorian estate. Residences are modern with sliding glass doors that lead to patios or balconies in this quiet, 11-story building with indoor parking and laundry facilities. One and two bedroom residences feature city views, an expansive kitchen with granite counters ...

Eight Orchids is a luxury high rise in the heart of Downtown Oakland's historic Chinatown. A blend of global and retro, 157 residences are housed in a modern high rise with parking garage and concierge. A rooftop garden offers expansive views of the bay and Oakland Hills. Walk to nearby dining and shopping options through Chinatown and at Jack London Square and enjoy a 15-minute commute to San Francisco. A movie theater, beer gardens, and Yoshi's jazz venue are just blocks from ...
Browse by OAKLAND Community

Community
Active Listings
Price Range

---

No Active Listings
1020 JACKSON
No Active Listings
127 BAYO VISTA
No Active Listings
200 SECOND STREET
2 Listings
Priced from: $625,000 to $699,000
2300 BROADWAY
No Active Listings
2407 TELEGRAPH AVENUE
No Active Listings
2828 FILBERT
No Active Listings
288 THIRD
No Active Listings
2933 MCCLURE
No Active Listings
407 ORANGE
No Active Listings
428 ALICE
No Active Listings
4902 BROADWAY
No Active Listings
500 VERNON
No Active Listings
590 EL DORADO AVENUE
No Active Listings
ADAMS POINT
1 Listing
Priced at $989,900
ALEXANDRIA
No Active Listings
ARCADIA
No Active Listings
BAY O VISTA
No Active Listings
BAYSIDE COURT
No Active Listings
BELGRAVE PLACE
No Active Listings
BELLA VISTA
1 Listing
Priced at $439,000
BELMONT STATE
No Active Listings
BLUE CAP LOFTS
No Active Listings
BROADMOOR TERRACE
No Active Listings
BROADWAY GRAND
1 Listing
Priced at $1,249,000
BROADWAY TERRACE
No Active Listings
CALOUS LOFT
No Active Listings
CAMBRIDGE
No Active Listings
CATHEDRAL BUILDING
No Active Listings
CEDAR HOMES
No Active Listings
CHETWOOD GARDEN
No Active Listings
CHINA HILL
No Active Listings
CITY CENTER PLAZA
No Active Listings
CITY LIMITS LOFTS
No Active Listings
CITY WALK
No Active Listings
CLAREMONT TERRACE
No Active Listings
CLAREWOOD TOWN
No Active Listings
COVINGTON MANOR
No Active Listings
CRESCENT VILLAS
No Active Listings
CRESTMONT HEIGHT
No Active Listings
DIAMOND HEIGHTS
No Active Listings
DOWNTOWN OAKLAND
No Active Listings
DURANT MANOR
No Active Listings
EAST LAKE LOFTS
No Active Listings
EIGHT ORCHIDS
2 Listings
Priced from: $499,900 to $629,000
ELMHURST
No Active Listings
EMERALD PARK
No Active Listings
FAIRFAX
1 Listing
Priced at $299,800
FILBERT COURT
No Active Listings
FOURTH STREET LOFTS
1 Listing
Priced at $779,000
FRANKLIN 88
No Active Listings
GRAND LAKE
No Active Listings
GREEN CITY LOFTS
No Active Listings
HANOVER TERRACE
1 Listing
Priced at $695,000
HARBORWALK
2 Listings
Priced from: $588,000 to $595,000
HARRISON HOUSE
No Active Listings
HELEN 34
No Active Listings
HILLER HIGHLANDS
1 Listing
Priced at $1,296,000
IL PIEMONTE
No Active Listings
INTERNATIONAL LOFTS
No Active Listings
IVY HILL
No Active Listings
JADE
No Active Listings
JADE AT MONTE VISTA VILLAS
No Active Listings
JAYNE MANOR
No Active Listings
KELTON COURT
3 Listings
Priced from: $449,000 to $718,000
KENNEDY TRACT
4 Listings
Priced from: $695,000 to $749,000
KINGS COURT
No Active Listings
KINGSTON
No Active Listings
KNOWLAND PARK
No Active Listings
LAKE ROYAL APT.
1 Listing
Priced at $699,000
LAKESHORE
No Active Listings
LAKESHORE VIEW
No Active Listings
LAKESIDE
No Active Listings
LAKESIDE REGENCY PLAZA
No Active Listings
LANDMARK PLACE
1 Listing
Priced at $439,888
LAUREL HEIGHTS
No Active Listings
LEONA HEIGHTS
1 Listing
Priced at $625,000
MACARTHUR HEIGHTS
No Active Listings
MADISON MANOR
No Active Listings
MAGNOLIA ROW
No Active Listings
MAGNOLIA STREET LOFT
No Active Listings
MARKET SQUARE HOMES
No Active Listings
MARQUEE LOFTS
No Active Listings
MAYBELLE AVENUE
No Active Listings
MERRITT ROYALE
No Active Listings
MIDTOWN LOFTS
No Active Listings
MONTECITO OAKLAND
No Active Listings
MUTUAL CREAMERY LOFTS
No Active Listings
MYRTLE STUDIOS
No Active Listings
NEW MARKET LOFTS
No Active Listings
NORMANDY GARDENS
No Active Listings
OAK KNOLL
No Active Listings
OAKLAND AVE
No Active Listings
OAKPOINT
No Active Listings
OLD TOWN SQUARE ONE
No Active Listings
ORANGE PARK
No Active Listings
PACIFIC CANNERY LOFTS
1 Listing
Priced at $575,000
PACIFIC RENAISSANCE
No Active Listings
PALM MANOR
2 Listings
Priced from: $449,000 to $449,000
PARK BELLEVUE TOWER
No Active Listings
PARK SEQUOIA
No Active Listings
PARKVIEW TERRACE
No Active Listings
PARKWOODS
2 Listings
Priced from: $388,000 to $599,500
PEARL STREET
No Active Listings
PERKINS LAKE
No Active Listings
PHOENIX COMMONS
2 Listings
Priced from: $700,927 to $766,015
PHOENIX LOFTS
No Active Listings
PHOENIX PLAZA
No Active Listings
PIEDMONT TERRACE
No Active Listings
PORTICO LOFTS
1 Listing
Priced at $1,198,000
PORTOBELLO
1 Listing
Priced at $525,000
REDWOOD HEIGHTS
No Active Listings
REDWOOD HILLS
No Active Listings
REDWOOD PLACE
No Active Listings
ROCKRIDGE MANOR
2 Listings
Priced from: $360,000 to $679,000
ROSE GARDEN
1 Listing
Priced at $415,000
ROSE PARK TERRACE
No Active Listings
SAN ANTONIO PARK
No Active Listings
SAN PABLO HEIGHTS
No Active Listings
SEQUOYAH HEIGHTS
1 Listing
Priced at $649,000
SEVILLE
No Active Listings
SHADOW WOODS
2 Listings
Priced from: $498,000 to $498,000
ST ANDREWS
No Active Listings
STATION HOUSE
No Active Listings
STEEL WORKS LOFTS
No Active Listings
STUDIO 59
No Active Listings
TEMESCAL STATION
1 Listing
Priced at $849,000
TEMESCAL TERRACE
No Active Listings
THE ALTEZZA
No Active Listings
THE BELLEVUE STATEN
No Active Listings
THE BOND
1 Listing
Priced at $989,000
THE CEDARS
No Active Listings
THE ELLINGTON
1 Listing
Priced at $1,000,000
THE ESSEX
1 Listing
Priced at $679,000
THE HERITAGE OF CLAREMONT
No Active Listings
THE LENOX
No Active Listings
THE MONTCLAIR
No Active Listings
THE OAKS
No Active Listings
THE REGILLUS
No Active Listings
THE SIERRA
1 Listing
Priced at $675,000
THREE TREES CONDOS
No Active Listings
TOWER LOFTS
No Active Listings
TOWN SQUARE
No Active Listings
UPTOWN PLACE
No Active Listings
VANBUREN TOWER
No Active Listings
VERNON VILLAS
No Active Listings
VILLA DEL LAGO
1 Listing
Priced at $449,000
WATERPARK LOFTS
No Active Listings
WEST CLAWSON LOFTS
No Active Listings
WEST END COMMONS
No Active Listings
WESTLAKE
No Active Listings
WOODMINSTER OAKLAND
No Active Listings
YORK TOWERS
1 Listing
Priced at $699,000
ZEPHYR GATE TOWNHOMES
No Active Listings
Browse Individual Listings within this City
Community Locations

---
The Fair Housing Act prohibits discrimination in housing based on color, race, religion, national origin, sex, familial status, or disability.

Information Deemed Reliable But Not Guaranteed. The information being provided is for consumer's personal, non-commercial use and may not be used for any purpose other than to identify prospective properties consumers may be interested in purchasing. This information, including square footage, while not guaranteed, has been acquired from sources believed to be reliable.

Last Updated: 2017-05-26